Our purpose is to empower people to snack right through offering the right snack, for the right moment, made the right way.
We have a rich portfolio of strong brands – both global and local. Including many household names such as Oreo, belVita and LU biscuits; Cadbury Dairy Milk, Milka and Toblerone chocolate; Sour Patch Kids candy and Trident gum. We are proud to hold the number 1 position globally in biscuits, chocolate and candy as well as the No. 2 position in gum
Our 80,000 Makers and Bakers are located in our operations in more than 80 countries and are working to sell our products in over 150 countries around the world. They are energized for growth and critical to us living our purpose and values. We are a diverse community that can make things happen, and happen fast.
What we offer:
Competitive starting salaries
Company and personal performance related bonus
Bi-annual pay increases on scheme for Graduates
Potential for international placements, with relocation support
Flexible working – hybrid 50/50 office/home working
On-site gyms at discounted rates (Bournville/Uxbridge locations)
Access to Simply Rewards employee benefits package
Buddy and Mentor assigned from Day 1
Key awards/recognition
Top Employer 2022
Universum #1 DE&I employer STEM students
Targetjobs Top 300 employer
FDF Apprentice of the Year 2022 Finalist and Rising Star of the Year 2022 Finalist
Targetjobs National Graduate Awards Nominee – Best Grad Recruiter 'manufacturing & marketing' award
Mondelēz International is a diverse and inclusive employer with an objective to ensure a fair and equal hiring process. If you require any reasonable adjustments, please contact earlycareersenquiries@mdlz.com stating "NE Early Careers" as the subject. At any stage from application to assessment centre, we will work to adapt our process to your needs and to ensure you be at your best.
Step 1 – Application
The first step in the hiring process for any of our Early Careers opportunities is to apply online.
Once you've found a job on our careers site (hyperlink) you're interested in by clicking 'Search Jobs' at the top right of any page on our website, click 'apply online', and we'll take you through the process, step-by-step.
We will ask you to upload a copy of your CV and complete an online questionnaire. For our Early Careers roles, we will also ask questions around your motivations to applying and two written competency questions to explore your potential fit.
If you have previously applied for a role or registered with us, save time by logging in with your existing details. Forgot your username or password? Don't worry, you can easily recover this by clicking on the links here hyperlink. Remember, you can save your application as a draft at any time and come back to complete it at a time that suits you!
Step 2 – Assessment
Our team will screen your responses to ensure you meet the eligibility criteria for the role and to assess your competency answers. If you are selected to move forward, the next step is to complete our online testing.
All of our assessments are available online, in multiple languages with 24/7 access and are enabled for mobile are desktop and mobile. They are uniquely designed for Mondelēz International and align to our values and behaviours to ensure that you are a fit for us and we are suitable for you!
We will ask all applicants to complete two types of test:
Aptitude Tests – timed assessment made up of verbal, numerical and logic thinking assessments
Behavioural Tests – untimed assessment, multiple choice response. This measures your compatibility to our values
For Graduates, if you are successful in passing the first stage of our online assessments, we will then send you a second assessment which is a:
Situational Judgement Test : untimed, multiple choice questions on future based scenario questions
Step 3 – Interview
Our interview process is competency based, with 5 questions to further assess your fit to the role and the business. The format of the interview with our Early Careers recruitment team will either be a video interview, or you will be invited to complete our pre-recorded interviews which can be accessed any time of day, to offer more
Step 4 – Assessment centre
The final stage in the process is our Assessment Centre, which we may either hold virtually or in person. These are typically held as a full day, where you will gain an insight as to life at Mondelez International by meeting team members from within the specific function and can learn about their career journeys. You'll also get a chance to speak to our current Early Careers recruits and get their insights as to life on scheme!
The day will comprise of 3 to 4 assessments: Group exercise, presentation task, role play and a 60 minute final competency interview. We will be learning about you, but we also want you to learn about us on the day and even learn about yourself with reflection time on the day.
Make it with Mondelēz International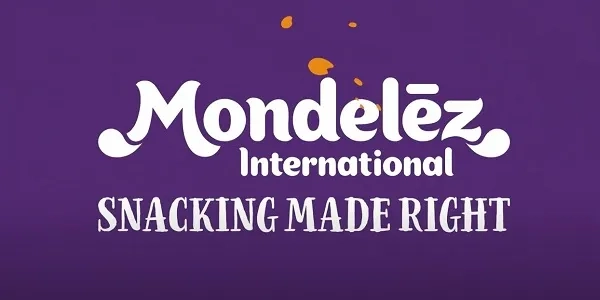 Equality and diversity
Diversity and Inclusion is at the heart of our agenda in Northern Europe. Created and driven by our passionate colleagues and supported by MDLZ. Our culture is one of Allyship and we, together, advocate for "dancing like no one is watching" - just being ourselves.
Our inclusion groups include:
Families@mdlz is an initiative supporting our employees to manage and balance work, family life and family leave, be that now or for the future.
See what you don't see internally and externally is a network that aims to connect, educate, attract & retain neuro-diverse talent. Committed to supporting, educating & bettering the journey for those who identify or recognise themselves as neuro-diverse.
Genda focuses on supporting individuals to unlock their full potential in their careers. This covers leadership in its broadest sense –and addressing blockers that may exist e.g. women in leadership.
Boost Yourself is our Northern Europe employee wellbeing programme. It brings together and supports activities to promote wellbeing; from health checks and healthy food options, to exercise initiatives and free counselling.
The LGBTQ+ network at Mondelez purpose is to create a fair, friendly and inclusive LBTQ+ workplace so that everyone feels safe, supported and proud to be themselves at work.
Ability@mdlzis in service of creating a work environment where everyone can be themselves in the workplace and truly belong at Mondelez.
The Race Relations Network is working towards an environment where no bias exists, opportunities are equal for all employees, there is equal representation across all levels and functions in the business. Everyone can be their authentic self, free from racial stereotype, prejudice and discrimination.
Our Early Careers Network's purpose is to form a community that helps our people grow in an informal way.
The Young Professionals group is the source of empowerment, inspiration and connection for our junior and mid-level employees.
Aston Villa Womens Mentorship. Cadbury will enhance the initiative by diversifying the current offering. As well as support those participating in the Women's Leadership Programme through mentorship whilst providing lectures, course partnerships and access to resources for the squad who have not enrolled in a higher education qualification but are eager to develop their own unique dual-career pathways.
Down Syndrome Ireland is dedicated to being the primary source of information and support to people with Down syndrome and their families. We are working to achieve an optimal quality of life for people with Down syndrome as equally valued, independent citizens.
Since 2019 over 100 Mondelez International volunteers have supported Age UK and their beneficiaries with time and expertise in a variety of ways. In 2021, colleagues donated over 240 hours of their time chatting to their beneficiary once a week, checking in on their general wellbeing and giving them something to look forward to.
Cadbury foundation – It was set up in 1935 in recognition of company founders, George and Richard Cadbury and their investment in the welfare of their employees and wider communities. It supports local and national charities across Northern Europe to the focus areas of Wellbeing, Skills and Colleague Passions
Health for Life is a community programme supporting nearly 150,000 people in Birmingham to lead healthier lifestyles over the last 8 years.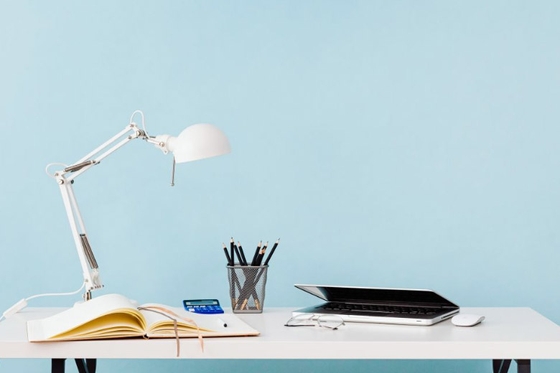 We aren't currently hiring
Follow us to be notified as soon as we post new jobs & opportunities.