Information technology
Find out everything you need to start a successful career in technology. Discover the ever-expanding list of tech roles and specialisms, plus get help with the recruitment process for IT graduate jobs.
The world of tech
You might imagine yourself relocating to Silicon Valley and working for one of the most famous technology giants, but almost all organisations of all shapes and sizes hire into technology roles. Game developers, investment banks, retailers, media organisations, the public sector – you name it. There are lots of specialisms and job roles already out there and the nature of tech means that new specialisms can always pop up. From cybersecurity, blockchain and Quantum to AI, drones, IoT and more, find where you belong.
Explore opportunities in IT: graduate jobs | graduate schemes | internships
TRENDING IN Information technology
---
---
---
---
Get to grips with the profession
Starting out in IT
What type of IT career do you want?
The IT sector has endless potential for graduates, so you've got a few decisions to make. Which job role and employer would suit you best? A lot of large employers offer structured IT graduate schemes, but did you know that many graduates start out at smaller companies?
Compare IT specialisms
Your job options
From software developer through to data scientist, discover what each key IT role involves and whether you might enjoy it.
Free online learning
Boost your career prospects
Sign in or register with targetjobs and you can access Pathways – a range of free, short courses created by targetjobs to help you get career insights and develop your job-hunting skills. Hear from young IT professionals about their jobs through our Pathways on 'Is UX design for you?' and 'Could you be a data analyst?'. Or get ready for the recruitment process with our Pathways on applications, interviews and more.
Crack the code
Build your skills set
Get formal work experience
A sure-fire way to develop your skills and demonstrate your commitment to an IT career is to get work experience in the sector. A number of IT employers run internships, which you can do over the summer, and placement years, which you can do as part of your degree.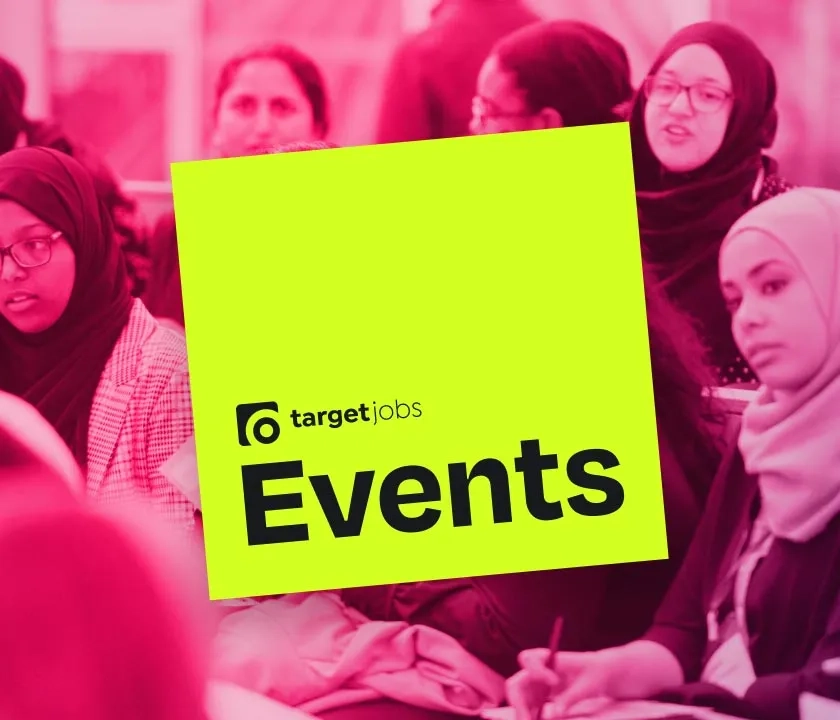 Connect with employers
Student competitions & events
Here at targetjobs we run a number of free careers events and competitions in partnership with employers. These are designed to help you hone your skills, meet one-on-one with IT recruiters and professionals and potentially get a job off the back of the event.
If you're a female STEM student, start with our long-running IT's not just for the boys event . Or there's Autodesk Insights , our new virtual event open to all STEM students at UK universities.
If you like the sound of winning a paid internship or trip abroad with a top IT employer, why not enter one of our competitions? You could try your hand at the annual targetjobs National Coding Challenge , no matter your coding experience level, or you could seek to be crowned the Software Engineering Undergraduate of the Year .
Securing a job offer
The recruitment process
First impressions count
Your application for an IT graduate scheme will most likely start with an online application form. You may have to share your CV and a covering letter at this stage. If you're applying to smaller employers, you might only need to send your CV and covering letter over email.
Employers in Information technology
Our top employers
Industry leaders with a large annual graduate intake.
Featured employers
Active employers looking for graduate talent all year round.
And many more
Other employers who are active on targetjobs , regularly posting new opportunities and events during peak seasons.
FAQs in Information technology
How much money can I make working in tech?

You can expect to earn a decent salary working in tech. Starting salaries tend to be highest at big employers that run IT or technology graduate programmes – typically in the range of £24,000 to £35,000. However, that's not to say your pay packet won't be higher. The highest IT graduate salary we've seen is £50,000 a year. With experience you can expect your salary to rise significantly.
Remote working isn't common at graduate level, although there may be some remote opportunities out there. On a graduate scheme especially, your employer will typically want you in the office for at least part of the week to work with your team, get in-person support from your line manager, mingle with other graduates and attend training sessions. However, they may offer hybrid working – where you work from home some days.

With experience, you may be able to work remotely depending on your employer and role. Some roles, such as software development, can easily be done from anywhere in the world. However, other roles (particularly those that are business focused or involve working with clients, such as IT consulting , will always require you to go to your office or your client's as regularly as needed.
Which IT jobs are in demand in the UK?

At the time of writing, some of the most in-demand tech skills include data science, cloud computing, AI and machine learning and cyber security. However, this is prone to change as the most in-demand IT jobs will always be based on the fastest growing areas of tech and emerging trends, where employers most need the expertise of technologists who understand and have experience in these areas.
advice by sector
Which career interests you?