What is (and how do I get) a training contract or qualifying work experience?
Last updated: 5 Dec 2023, 13:50
Discover all you need to know about getting the work-based element of qualifying as a solicitor – known as a law training contract or qualifying work experience.
The way to qualify as a solicitor in England and Wales is transitioning from the 'old' legal practice course (LPC) route to the 'new' solicitors qualifying examination (SQE) route: you can find out more about this in our 'becoming a solicitor' advice feature. But whether you are qualifying as a solicitor via the SQE or the LPC route, you will need to complete two years' worth of pre-qualification legal work experience.
On the SQE, this period is called 'qualifying work experience (QWE)'. On the LPC route, it's called a 'period of recognised training'. Law firms offer these two years of experience through what they usually refer to as a training contract. However, training contracts aren't the only way in which graduates on the SQE route can gain QWE. In this article, we delve into exactly what training contracts involve on both the LPC and SQE routes, explore how you can get one and investigate the other types of QWE available. Jump to:
Bear in mind that the SQE route is almost as new to law firms as students and so we may see further changes in how they provide QWE, including training contracts, as time passes.
A training contract is essentially a two-year graduate programme to fulfil the work-based component of qualifying as a solicitor in England and Wales.
Most training contracts are with solicitors' firms. But there are also small numbers of training contracts in companies' in-house legal departments (for example, with professional services firms) and with the Government Legal Profession or Crown Prosecution Service (via the government's legal trainee scheme).
Note that most law firms still use the training contract term, but some law firms and other types of organisations might call their programmes 'training schemes', 'graduate schemes' 'solicitor/legal training schemes' or 'graduate solicitor apprenticeships'.
On the LPC qualifying route , training contracts are regulated by the Solicitors Regulation Authority (SRA). Your employer will have to ensure that you experience different practice areas, which must include contentious work (cases that involve a dispute), under the supervision of more senior lawyers. In most cases this will be through doing 'seats' (placements in different departments).
It is typical for trainees at medium-sized and large law firms to complete four six-month seats (often returning in their last seat to the department they'd like to work in once they qualify). However, some firms opt for a larger number of shorter seats, while others, such as Jones Day, choose not to have any but ensure that trainees still get involved with different types of work. Larger firms may also offer international seats and client secondments (where you spend your seat working at a client's organisation) as part of the training.
You'll also need to complete the professional skills course (PSC). This will typically happen as part of your training contract. The course covers financial and business skills, advocacy and communication skills, and client care and professional standards, as well as various electives (such as practice skills).
It's worth noting, however, that the number of firms offering the LPC route to qualification through training contracts is decreasing, as many large law firms are switching to the SQE route from 2024. These firms typically ask LPC students to qualify via the SQE route instead (they will be exempt from the first SQE assessment).
On the SQE route , training contracts have to fulfil the requirements for QWE set out by the SRA and be confirmed by a solicitor or compliance officer for legal practice (COLP). There is no specific requirement to undertake contentious work or to try out different practice areas. However, many firms continue to offer these things (along with international seats and client secondments), as they feel that having a range of experiences will give you the best grounding for your future career. The PSC is no more, but again most firms will ensure you get similar training.
A training contract is only one form of qualifying work experience approved by the Solicitors Regulation Authority (SRA). Unlike on the LPC qualifying route – where trainees have to complete an approved training contract with one law employer – SQE trainees can complete legal experience with up to four different organisations for varying lengths of time. The types of organisations able to offer QWE include legal clinics in academic institutions, law centres and charities, as well as law firms, the government and large commercial organisations.
Whether something counts as qualifying work experience depends upon the nature of the work – but essentially QWE is defined as the act of providing legal services and this could be done through:
working as a paralegal or legal executive
undertaking a placement while at university
volunteering at a legal clinic or similar charity, such as Citizens Advice
completing a training contract.
Your experience has to develop at least two of the SRA's list of solicitor competencies to count as QWE: find out more about the SRA's assessment of QWE .
Your role as a trainee largely depends on the size of the firm you work for and the sort of work it does. In large commercial firms you're likely to be one of many lawyers working on a case or transaction and have responsibility for discrete tasks within it; in smaller firms you may work with just one or two others or even have day-today responsibility for cases yourself.
Wherever you train, though, typical tasks are likely to include drafting agreements, corresponding with clients and other solicitors, conducting research and attending client meetings.
There are two main ways to get a training contract:
Apply for a vacation scheme. Most large law firms like to offer training contracts to students who have previously undertaken a vacation scheme (a formal work experience placement) with them. Impressive 'vac schemers' are either offered a training contract outright or are fast-tracked to the final interview or assessment centre stage of the training contract recruitment process. In fact, some firms only offer training contracts to students who have completed a vacation scheme with them.
Apply directly for a training contract. Known in HR jargon as 'the direct route', a number of firms open their training contracts to all aspiring solicitors from the second year of a law degree or the final year of a non-law degree onwards.
In both cases, the firm will support you through the process of qualification, usually paying the fees for your examinations and any further study.
In our 'how hard is it to get a training contract and how can I improve my chances of getting one?' section, we run through some tips on getting a training contract offer.
The application process for law firms' training contracts (and vacation schemes) is similar to that for many other graduate jobs and internships. Many larger firms have online application forms, while smaller firms may ask for a CV or covering letter. After this initial application, successful candidates will typically be invited to a number of interviews (including phone, video and partner interviews) and an assessment centre.
The traditional annual training contract deadline is 31 July and some firms still keep to this date, but increasing numbers are setting deadlines much earlier: for example, in January.
Many large firms recruit for training contracts two years in advance of the start date, so law students should aim to apply in their second year and non-law students in their final year. However, most firms will also accept applications from postgraduate students on conversion courses, LLMs, the legal practice course or SQE preparation courses, and recent graduates who didn't get a training contract the first time around.
Meet top firms at targejtobs careers events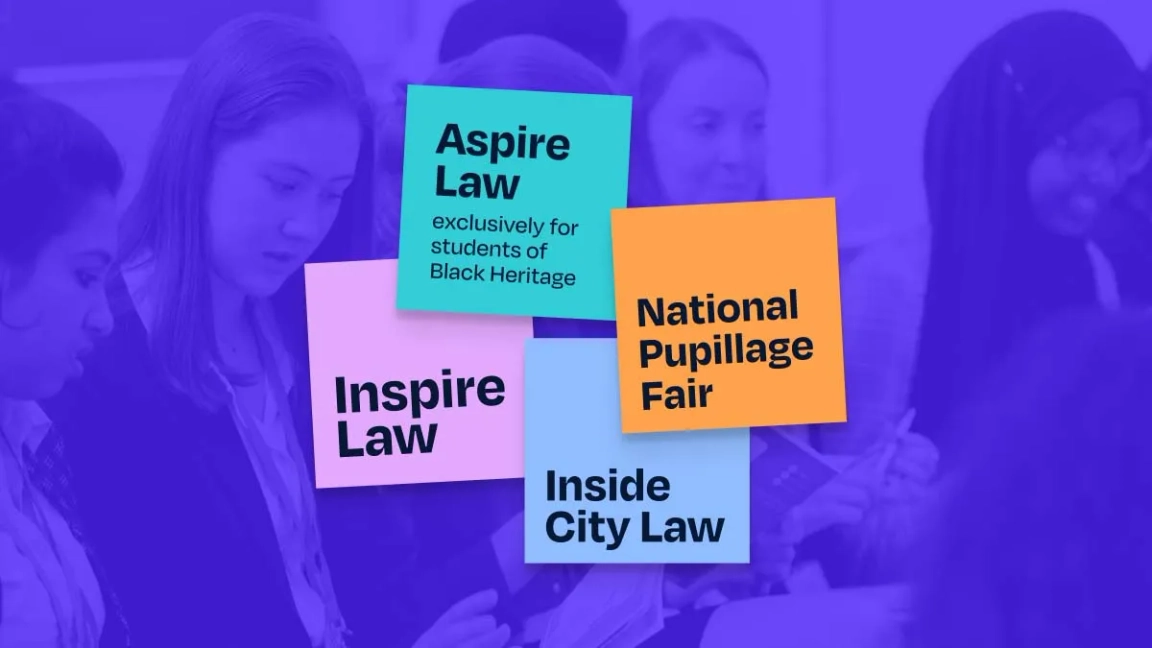 Figures touted across the internet suggest that your chances of getting a training contract is around one in five: each year, it's said, there are around 30,000 applicants for 6,000 training contacts.
To improve your chances of securing a training contract, you need to:
Balance quantity and quality
Rather than putting in a quick application for every law firm you see, shortlist five of the firms you most want to work for and focus on creating a tailored application for each of these. By this we mean an application that shows that you have the qualities the employer seeks and that you have good reasons for wanting to work there in particular. To do this, you will need to write about examples of times when you have used the skills they seek and also relate detailed research on the firm to your own career ambitions and values.
If you don't hear back from the next five speedily, you can then put time into your next five.
Develop skills and gain examples
Do what you can to gain work experience (both law and non-law related) and take part in extracurricular activities to develop soft skills, such as problem-solving, teamwork and communication. Then support your application and interview answers with examples of when you demonstrated those skills – and put them to use in assessment centres.
Network
Many law firms proactively attend careers fairs and events, often sending their trainees and sometimes senior members of the team alongside recruiters. These are great places to ask any questions you have about the career or the firm (to help you shortlist where you apply) and to glean tips and insights.
Being able to say in your application that you met a specific person at a careers fair and your conversation with them inspired you to apply will give your application an advantage – and recruiters do remember the names of promising candidates they meet.
Attending is also a great way to start getting to know practising lawyers, who could let you know of future career opportunities or just keep you informed about what it is going on within the profession. After meeting them, you can connect with them on LinkedIn – or you can try connecting with solicitors at the firms you're interested in without having met them in person first.
If you don't succeed in getting a training contract the first time you try, you have several options on the SQE route, depending on circumstances such as whether you are a current student or graduate. For example, you could decide:
to wait a year and then re-apply for training contracts, having used this current year to develop your skills and gain further work experience
to apply for and gain the other types of QWE, such as working as a paralegal or volunteering with a legal clinic
to self-fund your way through the SQE exams and any postgraduate study you'd find helpful to enable you to pass, such as a law conversion course for non-law students, an LLM for law students or a short SQE preparation course.
Current LPC students may wish to switch to the SQE route: they will be exempt from the SQE1 examination, so all they will need to do is pass SQE2 and find two years of QWE – the University of Law has some good advice on what LPC students who haven't yet got a training contract should do next (advertising feature).
People reading this also searched for roles in these areas:

We've got you
Get the latest jobs, internships, careers advice, courses and graduate events based on what's important to you. Start connecting directly with top employers today.