What is the solicitors qualifying examination (SQE)?
Last updated: 6 Dec 2023, 12:44
The SQE explained: discover all you need to know about the new professional qualification that enables you to become a solicitor in England and Wales.

The route to qualifying as a solicitor in England and Wales changed in September 2021. Aspiring solicitors who started their university studies after this date will need to undertake the solicitors qualifying examination (SQE) assessments and two years of qualifying work experience. This is instead of pursuing a law degree or recognised conversion course, then the legal practice course (LPC) and finally a formal training contract with a law firm. Here we answer your SQE FAQs:
The SQE is not a one-year 'course' like the LPC. Instead, it takes the form of two sets of exams, known as SQE1 and SQE2 . Alongside these exams, you will need to undertake two years of qualifying work experience (QWE) .
This qualifying work experience would take the form of a 'training contract' under the LPC and many firms have now adapted their training contracts to fulfil the QWE requirements. However, it is not essential that you complete all of the training with one employer, nor that it needs to be completed in one sitting. You can undertake work experience with up to four different organisations and they do not have to be with a law firm, as long as the experience fulfils the requirements set by the Solicitors Regulation Authority (SRA). See below for more on QWE.
Another key difference is that, where the LPC exams were set and graded by the individual course providers themselves and the standards could vary from provider to provider, the SQE is a centrally set and graded assessment. All qualifying solicitors will sit the same exams and either pass or fail – there are no distinctions or commendations.
You can qualify as a solicitor through the SQE route with a degree in any subject (or as an equivalent qualification such as a level six or seven apprenticeship). You no longer need to have completed an undergraduate degree or postgraduate conversion course in law.
But it's thought that it would be difficult to pass the SQE without any prior academic study in law and SQE preparation study. Course providers have adapted their conversion courses to the new qualification method – many offer the new postgraduate diploma in law (PGDL), which has been designed with the SQE in mind. In fact, most law firms require their future trainees from non-law degree backgrounds to complete the PGDL or a similar course (and many will pay for it ).
Graduates from both law and non-law subjects are also strongly encouraged to undertake short SQE preparation courses to help them pass the SQE assessments (see below for more on this). Some of these SQE preparation courses require non-law graduates to complete a conversion course before they enrol.
The first SQE assessment will test an aspiring solicitor's ability to apply fundamental legal knowledge (FLK) – such as criminal law, contract law and tort – and ethics through multiple-choice, single-best-answer questions. The questions may draw on any combination of practice areas on the SRA's established subject areas:
FLK1: business law and practice; dispute resolution; contract; tort; legal system of England and Wales; constitutional and administrative law; and EU law and legal services
FLK 2: property practice; wills and the administration of estates; solicitors accounts; land law; trusts; and criminal law and practice.
You can find sample questions on the SRA's dedicated SQE website .
This second stage will test a candidate's practical legal skills (for example client interviewing, legal drafting and advocacy) in conjunction with legal knowledge through assessments including role-play and written exercises. The skills that will be tested during SQE2 across the practice areas from SQE1 are:
client interview and attendance note/legal analysis
advocacy
case and matter analysis
legal research
legal writing
legal drafting.
Again, you can find practice questions on the SRA's dedicated SQE website .
You have six years in which to pass the SQE2 after taking SQE1 and you must complete SQE1 before sitting SQE2 (unless you have an exemption from SQE1). There are two exam sittings per year for SQE1 (in January and July) and there are four sittings for SQE2 (in January, April, July and October).
You can undertake QWE before, after or between sitting the SQE assessments. You can acquire QWE in chunks with up to four organisations or all in one go with one employer. You can choose what you do when. The SRA hopes this will make qualifying more accessible and easier to fund.
However, if a law firm is paying for your training, it will decide what you do when. Many large law firms offer sponsorship to future trainees, whom they typically hire up to two years in advance (so as a second-year law student or final-year non-law student).
Firms are tending to structure the SQE qualifying process in one of two ways:
Firm SQE sponsorship route 1: the training contract route
Most firms appear to be supporting students through the following route:
All students finish undergraduate studies
Non-law students undertake a PGDL (typically nine months or a year)
All undertake an SQE study programme, through which students prepare for and sit SQE1 and SQE2 and often undertake some top-up learning specific to the firms needs (up to a year)
All start a training contract that fulfils QWE requirements (two years).
At the largest firms, this form of sponsorship typically involves covering the costs of the assessments and further study and providing you with a maintenance grant while studying.
Firm SQE sponsorship route 2: the graduate solicitor apprenticeship route
A few firms are adopting what they call a 'graduate solicitor apprenticeship' approach, in which you start working for the firm and acquiring QWE straight away and complete any required study (for example, a PDGL and/or SQE preparation course) while doing so.
The exact structure of this scheme will differ from firm to firm. In many firms, you complete your SQE preparation study via block release (for example one day a week). However, some firms might ask you to do a year of QWE, a year of SQE study and then a final year of QWE.
Similarly, some firms might ask non-law students to complete a PGDL before starting at the firm; others ensure you complete it while working with the firm; and a few don't require the PGDL at all.
Course fees are covered and you typically receive a salary, with full benefits.
Qualifying as a solicitor under the SQE route can be completed in three years or under. Or it may take as long as six or eight years, as you have six years to sit SQE1 and SQE2 starting from the time of your first assessment.
The length of time it takes to qualify depends on factors such as: how and when you choose to undertake the SQE assessments and the QWE; whether you pursue any postgraduate study; and whether you pass the assessments first time (you have three attempts to pass the assessments in the six year period).
The SQE assessments aren't easy. For the past couple of years, the pass rate for SQE1 has been just over 50% an, for SQE2, around 75% (including resits). To pass SQE1 you will need to complete four exams over two days and pass both the FLK1 and FLK2 sections. To pass SQE2, you need to complete 16 different exercises known as 'stations' over 14-and-a-half hours.
Opinions differ on whether the SQE is harder than the LPC. BPP has judged that it is, saying that the LPC assesses you as a new trainee and the SQE assesses you as if you were qualified.
Daniel Cowan, associate professor and head of the SQE at the University of Law, told us: 'Having completed the LPC, some tests and learning may have drifted to the back of your head. Under the SQE everything has to be front and centre and ready to be accessed.' Of the SQE2, he says: 'It is demanding and tough. You will have experience of skills being assessed on the LPC but skills are assessed in greater intensity under the SQE2.'
Other academics say it depends on how you prefer to learn and be assessed.
From September 2023, the total fee for taking both SQE assessments is £4,564 (£1,798 for SQE1 and £2,766 for SQE2). This does not include the fees for any SQE preparation study courses.
As noted above, it is possible to accumulate two years of SRA-approved legal work experience 'in pieces', via short contracts and volunteering with up to four organisations, rather than through a fixed two-year scheme with just one law firm.
Organisations that can provide QWE include law firms, legal clinics in academic institutions, law centres and charities. There is no definitive list of what counts as QWE (yet). Paralegal and legal executive work does. Vacation schemes (formal work experience schemes run by law firms) and student volunteer work at legal clinics may do, depending on the work undertaken. See the SRA's website for more on this and how to check whether your experience qualifies.
SQE courses are intended to do what they say on the tin: to prepare you for one or both of the SQE assessments. As mentioned, you can take the exams without any formal study, but it is thought to be hard to pass without a preparation course.
If a law firm is sponsoring you, they will pay for you to complete a preparation course at an institution of their choice. If you are self-funding your study, there are a number of courses to choose from. You can take a short course lasting only a few weeks for one assessment at one end of the scale; at the other, you may take a year's masters course (LLM) that offers the opportunity to prepare for both assessments and obtain some QWE at the same time.
Fees vary depending on the type of qualification, the method in which it is studied and the institution: some short online courses can be £500 and some masters courses £11,000.
If you began, completed or accepted an offer of a place on (or paid a non-refundable deposit for) a qualifying law degree, law conversion course or LPC before September 2021, you can technically follow the 'old' LPC qualification route up until 31 December 2032 as long as courses still exist and employers provide training contracts that meet the SRA's requirements.
In practice, however, many large law firms are switching to the SQE qualifying route from 2024. LPC students are exempt from the SQE1 assessment and so many law firms are just asking these students to complete the SQE2 study and assessment. A few firms are still enabling LPC students to qualify via the traditional route: we list a few of them here.
Watch our webinar… your SQE and LPC questions answered
A targetjobs editor interviews Jill Howell Williams, the national programme director, SQE, at The University of Law about the how the SQE and LPC compare. Watch it in full or jump to:
What are the routes to qualification for law students (4:11) and for non-law students (8:22)?
Are there any other options for students wanting to qualify as a solicitor or have an alternative legal career (12:07 and 49:00)?
How are law firms incorporating the SQE into their training (15:59 and 36:45)?
What are the SQE1 and SQE2 assessments (21:00)?
How difficult is it to pass the SQE (27:56)?
What is the PGDL (30:40)?
What is the required qualifying work experience and how does it compare to a traditional training contract (33:24)?
How do you apply for the LPC or SQE route and how do you choose a law school (40:24)?
What are the costs of qualifying via the LPC and SQE routes and what funding is available (44:55)?
Is a legal apprenticeship an alternative qualifying route for graduates (44:55)?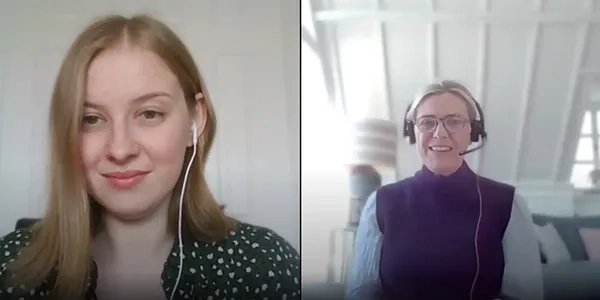 Everything you need to know about the SQE.
People reading this also searched for roles in these areas:

We've got you
Get the latest jobs, internships, careers advice, courses and graduate events based on what's important to you. Start connecting directly with top employers today.